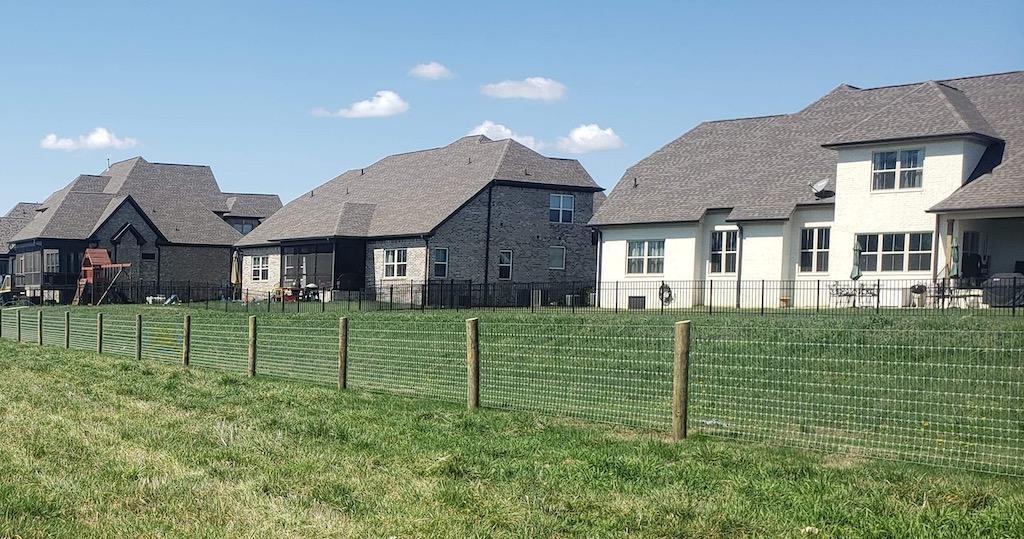 A Net Wire Fence is a type of woven wire fencing that looks like a grid of medium-sized rectangular squares.
Net Wire comes in a variety of styles. We can install Net Wire on wood posts or metal posts, whatever is appropriate for your livestock.
Here we show how Net Wire fencing has been used by some of our customers to contain goats, horses and cattle.
Sands Fence Co. uses high tensile wire to give each fence that tight fit. High tensile wire is made with higher carbon content at approximately 0.28%.
The increased carbon content significantly increases the wire's strength and reduces elongation minimizing the need for future tensioning and repair.
Pictured above is a Goat Fence
(13-48-3)